Skintelligence Skin Perfecting Complex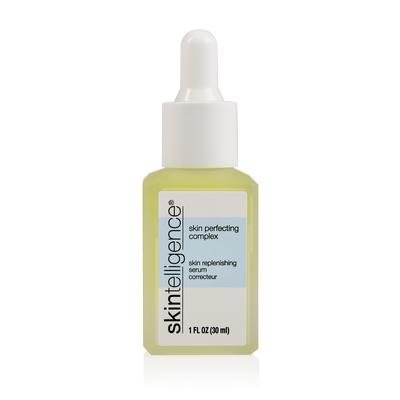 Cellular Perfecting Complex is a special formula that helps repair skin cells damaged by the effects of exposure to the ultraviolet rays of the sun. It enables the ...
FEATURED RECOMMENDATIONS
Reviews
---
Displaying reviews 1 - 5 of 23
---
It helps to hydrate and make my skin more supple. Use daily after toner. Fast absorption and reasonable price.
---
I love this product and use it everyday. One generous drop will work for your entire face and neck. I just feel at ease using this as it keeps my skin hydrated and also firm. I get facials regularly and get told that my skin has exceptional hydration, elasticity,and firmness. The esthetician says keep doing what you're doing because it's working. I do cleanse, tone, serum and moisturize religiously everyday. I use the Skintelligence Line and Pentaxyl. I just recently bought a second bottle of this as I ran out of the first. This time, I'm using just a drop each time.
---
This is an amazing product!
I'm already noticing the difference in my skin after a couple of weeks of use. And you can't beat the price for a serum of this quality. So glad my skin analysis recommended it or I might not have tried it!
---
Love Skintelligence Perfecting Complex
The serum is so light and spreadable. One drop can go a long way. Because it's water base, I can use it around the eyes as well.
---
I lover love skintelligence skin perfecting complex. It makes my skin tone so much smoother