Motives® Complexion Perfection Face Primer
$32.82 CAD
$0.66 CAD Cashback
Single Tube
|
sku: C301FP
This product qualifies for free or flat-rate cost shipping. Learn More
Details
---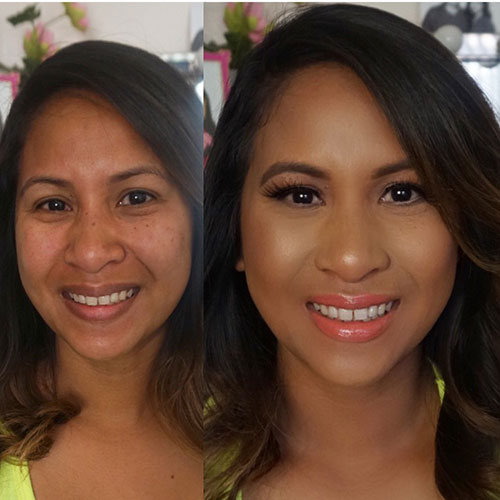 An innovative formula that targets pores, fine lines and wrinkles, Complexion Perfection Face Primer visibly reduces the appearance of imperfections for even-looking skin that is prepped and primed. This oil-free, smoothing formula extends the life of your foundation for the perfect, flawless look.
Motives is a registered trademark of Market America, Inc. in the United States.
Benefits
---

Targets pores, fine lines and wrinkles for smoother-looking skin
Reduces the appearance of imperfections
Creates a barrier between your skin and foundation
Helps your makeup stay on longer
Ingredients
---
Dimethicone, Disiloxane, Isononyl Isononanoate, Dimethicone Crosspolymer, HDI/Trimethylol Hexyllactone Crosspolymer, Silica, Phenoxyethanol, Ethylhexyl Palmitate, Ethylhexylglycerin, Silica Dimethyl Silylate, Butylene Glycol, Caprylyl Glycol, Sodium Hyaluronate, Hexylene Glycol.
FAQ
---
What is the best way to use Motives Complexion Perfection Face Primer?
Squeeze primer onto the back of your hand. Using a brush, gather primer and blend evenly onto the face. Begin priming the forehead and work your way down to the jawline.
What does a face primer do?
Using a face primer creates a barrier between your skin and the makeup that you put on it. This barrier prevents your makeup from clogging your pores. It also helps your makeup stay on longer and look fresher throughout the day, as the primer absorbs the oils that cause makeup to wear off.
Will using Motives Complexion Perfection Face Primer make my skin look shiny?
No, this primer is formulated to give the skin a smoother look and dries on the skin after application. Apply Motives Translucent Loose Powder after foundation to further reduce shine on the skin.
I have dry skin. Is it okay to use a moisturizer and a face primer before I apply my makeup?
Yes. When you have dry skin, it needs all the moisture it can get. Apply your moisturizer first and rub it into your skin. Then you can apply Motives Complexion Perfection Face Primer and begin your makeup regimen as usual.
Can I use Motives Complexion Perfection Face Primer on my eyelids?
While the idea of soaking up oil is the same, using a face primer on your eyelid is not as effective as using an eye base. The skin on your eyelid is a lot more fragile and sensitive than the skin on your face, so it requires extra care. For lasting colour on your eyelids, try using Motives Eye Base before applying eye shadow.
Reviews
---
Displaying reviews 1 - 5 of 19
02/12/2019
by CHEE HOONGE
上妆前使用这Primer,肌肤看起来更平滑。上妆后,细纹也没那么明显了👍
Amazing texture, lovely smell, and feels so nice on my skin. Would highly recommend.
每个月都需要用一支!男生毛孔比较粗大,上妆前先擦上全效无瑕饰底乳后上粉底液会更伏贴和顺滑~可以遮盖细纹和毛孔,定妆效果很好!
This product gives me baby smooth skin and allows me to have the perfect canvas for my makeup. It is also very lightweight and very breathable. Wonderful product.
Fantastic line disappearing
Primer is the perfect block to makes lines and wrinkles disappear between skin and foundation before face make up. The non greasy feels leave face with great moisture at the same times. Product that set great look before putting foundation, correction cream and blush on face. Grace Chew