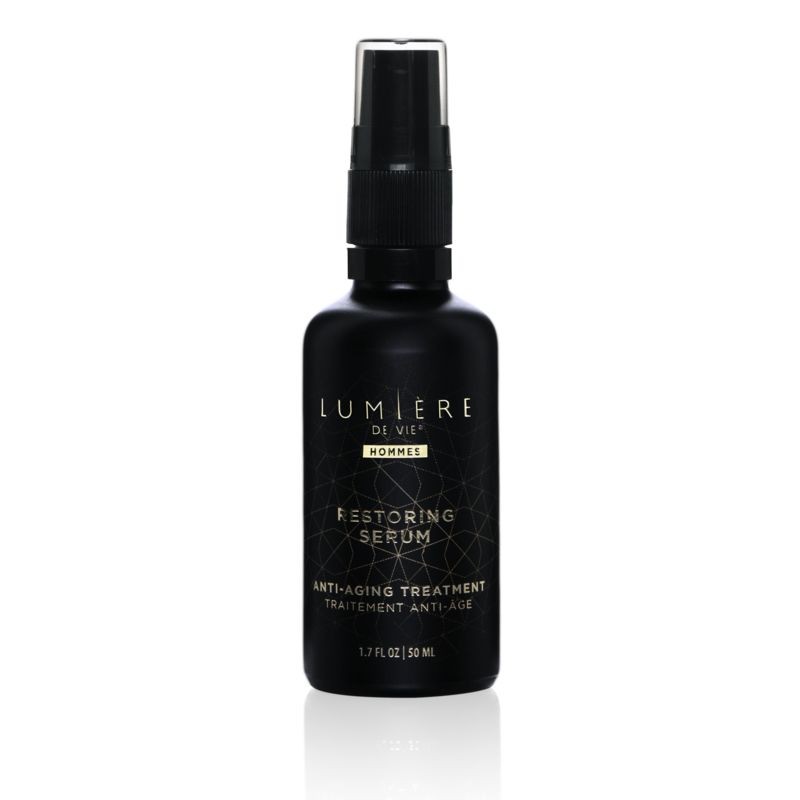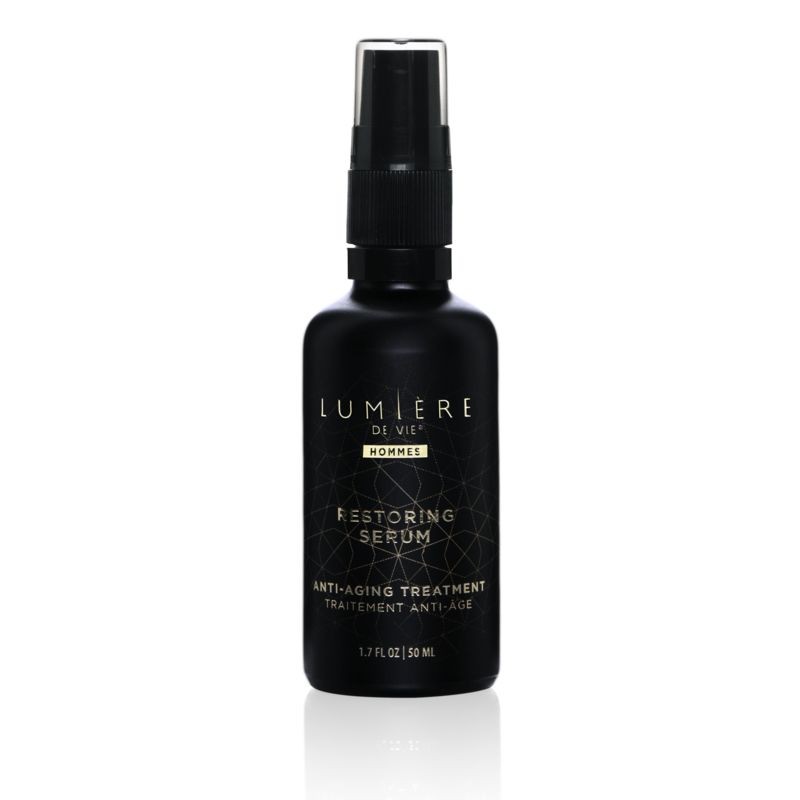 A versatile formula that helps restore moisture and balance your complexion for a healthier skin tone. This lightweight serum penetrates deep, promoting elasticity and creating a smoother and ...
Reviews

Displaying reviews 1 - 5 of 8

---

my husband loves this serum his normally dry skin looks hydrated and I don't ever have to remind him to use this.

Response from Customer Service:

Dear Valued Customer,

Thank you for taking the time to leave your thoughts on the Lumière de Vie Hommes Restoring Serum. We are happy to hear you are pleased with the product.

Thank you again!
The Product Information Team

---

Great Product and can see the great result after few days!

---

My wife got the Lumiere de vie HOMMES line for me for father's day. This product has made a huge difference in the texture of my skin. The lines on my neck, forehead, and sides of my face have reduced a lot. She has been putting it on my face and working it in with the jade roller and it's nice! The father's day gift that keeps on giving.
Thank you Heather I am very grateful and impressed with the results and quality of the whole line of products.

---

I have been using this product for about a month now, the results I have seen on the texture of my skin is incredible!! I feel like my complexion is evening out and I will not live without this product!! I like to use the Lumiere Jade Roller to really penetrate my skin, it makes a HUGE difference!!

---

My dad is very happy and uses this serum everyday. His skin elasticity has improved and his skin looks more healthy. This is very good product as he has sensitive skin too.