Trendsetter, socialite, entrepreneur and influencer, Amber Ridinger debuts her first-ever collaboration with Motives®: the Essential Collection. This special collaboration is truly an essential for anyone, at any age, with any skin tone. Amber believes makeup should be easy and should always accentuate your natural beauty. The new Essential Collection makes it possible to do just that.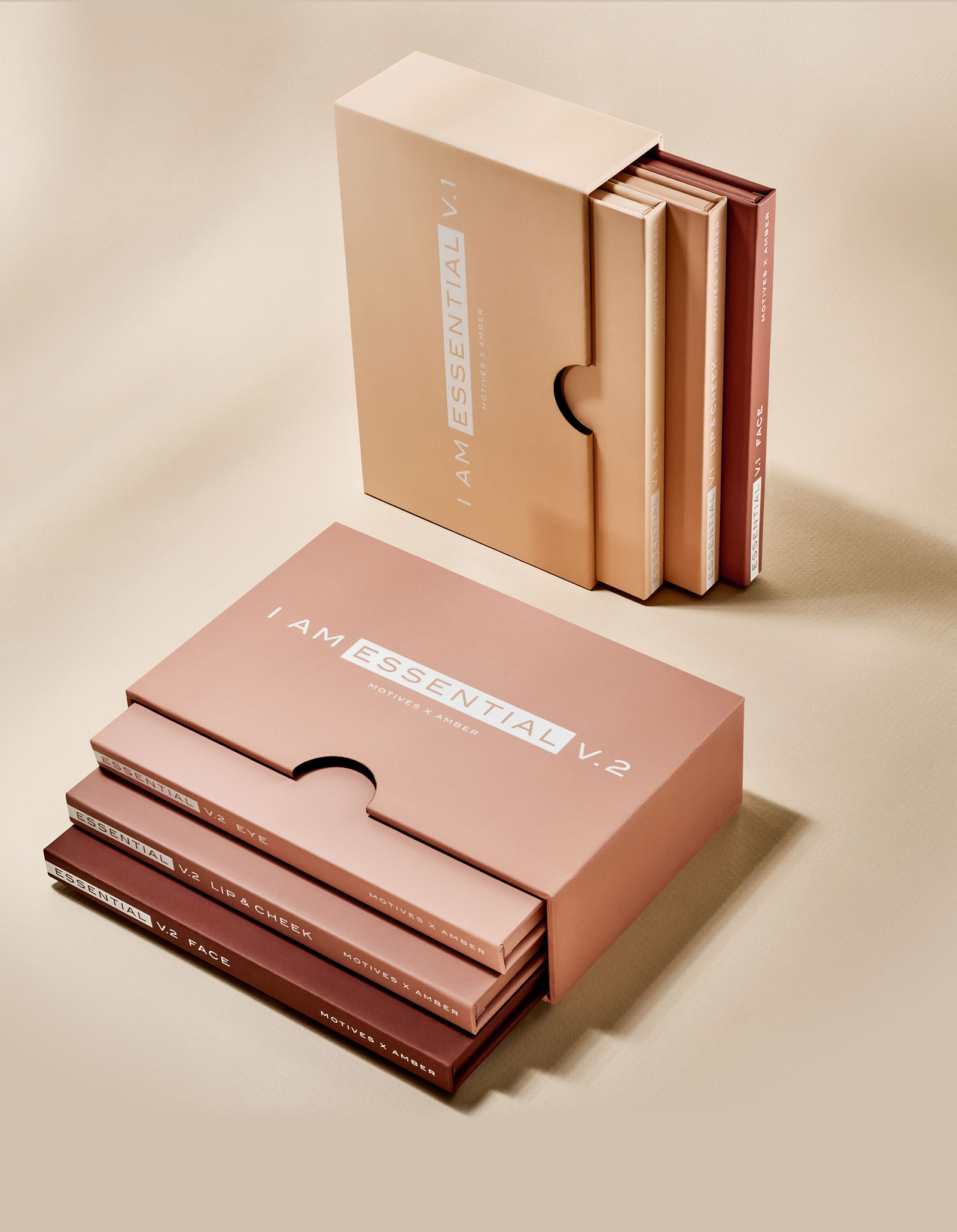 I Am Essential v.1 and v.2
I Am Essential v.1 and v.2 are three-palette collections with everything you need to create full-faced looks. Expertly curated in two colorways to flatter every skin tone, your new go-to palette has shades that perfectly complement each other in endless combinations. Featuring silky powders and luxe creams, the I Am Essential collections are easy to use and comfortable to wear for any occasion.
Shop Now
Amber Ridinger-McLaughlin,

Creator of Lumière de Vie®, Lumière de Vie Hommes, DNA Miracles® and Layered
Amber has always been passionate about all things beauty and skincare so teaming up with Motives for this special collaboration only made sense. She wanted to create a truly essential collection for every day and every occasion. With her new Essential Collection, Amber has made it easy for anyone to highlight their natural good looks.
Amber is proud to step up to this new collaboration with her mom, Loren Ridinger, who has watched her blossom into an empowered woman and successful entrepreneur in her own right. Amber has been the driving force behind the launch of Lumière de Vie and Lumière de Vie Hommes, the best in women's and men's skincare; DNA Miracles, the highest quality body and wellness products designed for babies, children and expectant mothers; and Layered, a line of jewelry that is luxurious yet affordable, the perfect combination for the modern woman.