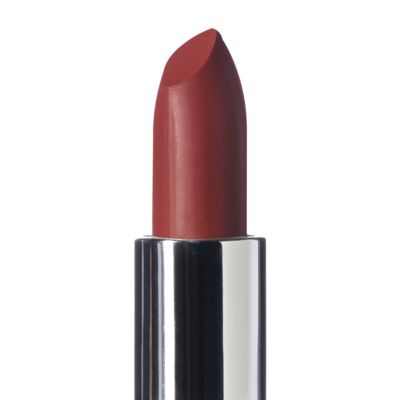 Motives Rich Formula Lipstick
$19.75 CAD
AutoShip price:
$18.76 CAD
$0.40 CAD Cashback
colour:
Captivating Coral
|
sku: C242ML
This product qualifies for free or flat-rate cost shipping. Learn More
Details
---
A creamy formula packed with vitamin E for luscious lips. Legendary beauties are unforgettable for their daring, iconic style. Get famously bold lips that stand out from the crowd with this beautiful lip colour. It's guaranteed to keep your lips feeling smooth and looking marvellous.
Benefits
---


Luxurious and even coverage for luscious lips


Smooth, rich, creamy formula


Enriched with minerals and vitamins to increase wearability and add to the longevity of the true colour


Creates eye-catching shine with extended wear to make your lips pop with colour


Smoothes out fine lines and creases, while conditioning and hydrating the lips


Transforms into a fluid veil of radiant colour when it touches your lips; so fabulous you will want one in every shade


Paraben free


Ingredients
---
Cera alba (Beeswax) Wax from honey bees provides a luxurious consistency that allows for a smooth and even application.
Copernicia cerifera (Carnauba) Wax Wax derived from the Brazilian tropical palm tree Copernicia cerifera, which offers a rich, creamy consistency that allows for a smooth and even application.
Euphorbia cerifera (Candelilla) Wax Wax from the Euphorbia cerifera plant offers a rich, creamy consistency that allows for a smooth and even application. This wax also is used in cosmetics to give lipstick structure.
Tocopheryl Acetate (Vitamin E) Vitamin E is a powerful natural antioxidant vitamin that helps to protect and nourish your skin. Vitamin E helps to moisturize your skin while also protecting it from environmental factors, giving your skin a healthy and more youthful appearance.
FAQ
---
What is the best way to use Motives Rich Formula Lipstick? Motives Rich Formula Lipstick is foolproof! Apply it on lips, and top with your favourite Motives Lip Shine if desired. For precise application of bold colours, try using Motives Lip Brush to carefully apply Motives Rich Formula Lipstick.
What other Motives products work well with Motives Rich Formula Lipstick? Motives Rich Formula Lipstick looks amazing on its own or complemented with your favourite Motives Lip Crayon or Lip Shine! For perfectly plump lips, layer Motives Pucker Up Lip Plumper over your Motives Rich Formula Lipstick.
Will this lipstick come off easily? Its rich formula fills your lips with colour, but it will rub off if you're not careful. For a long-wear lipstick look, prime your lips with Motives Lip Lock before applying Motives Rich Formula Lipstick for a lip look that won't wear off.
What does Motives Rich Formula Lipstick look like on? Every colour is different. Some colours have a glossy finish while others have a matte finish. Normally the darker colours are matte, and the lighter colours have some shine to them.
Will Motives Rich Formula Lipstick dry out my lips? No, Motives Rich Formula Lipstick is specially formulated to hydrate your lips, and keep them smooth and supple.
---
Red has always been my go to Colour for lipsticks, and I love that Motives has plenty to choose from, from deep reds, to bright reds, if you are a red girl I highly recommend getting them all, as you are spoilt for choice, I have blonde hair, blue eyes and fair skin, every red from the collection works on me, and also works so well on more olive skin tones and dark hair and eyes.
I absolutely love it. Loads of compliments on the colour raspberry burst. I will defenitely buy again.
The colour is rich and intense so you need not use a great deal of product for the desired effect. It is light and feels smooth. Provided the lipstick is applied well, you will find that it stays on all day even after food and drink at lunchtime and dinner!
I love this lipstick. I have many colors. The only negative was the packaging. The Motives logo came off as well as the black coloring on the tube.
Wonderful colors and feels great
I used another brand of lipstick for years and it was very expensive. I asked one of the Motives reps to find a similar color and Pink Sugar has become my go-to color. I always use lip pencil and can change the color slightly depending on the pencil. I apply lip pencil to cover my entire lip and this keeps the lipstick on for a very long time. Everyone loves it on me and without a darker lip penci